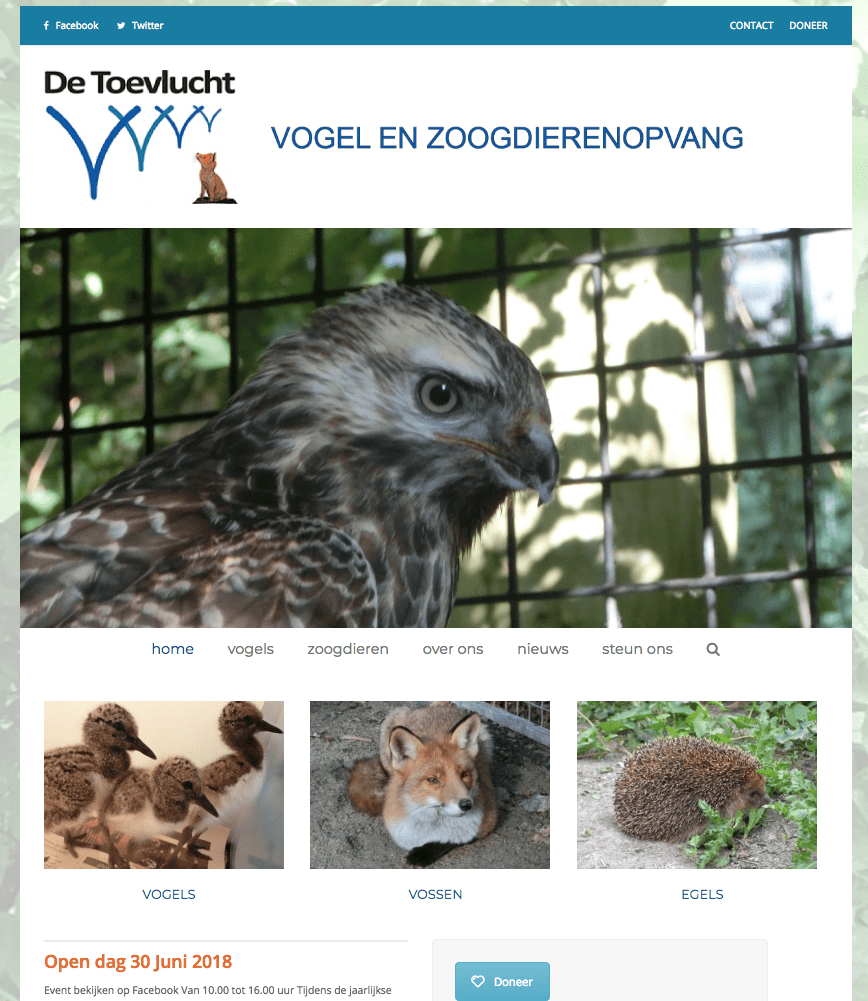 The Brief
My client had an old HTML static website active on the main URL, and had a WordPress website designed and built by another outsourcer sitting on a sub-domain and waiting to be transferred to the main server and updated. The client had no knowledge whatsoever with web development and WordPress in general. However they wanted for long their modern website to be launched and show up on the main URL. They'd be looking for someone to help them with launching their website and adding some functionalities before the annual open day. As a new volunteer working with the animals by the shelter by chance I heard and ask about the situation. I found out quickly their new website was done in WordPress, so I proposed my time and services.
My Approach
Since we were talking about a takeover of an existing website, the first part of the task included some research. I had to get in touch with the company who had designed and developed their new website. The relationship had started a few years back, yet there was nothing new to be seen, just an amateur html website that was still live on their web address. I then researched what hosting package the client had bought, and ask the host for credentials. From that point, I went through the technical part of the site construction, the backend, to see how the site was built and which functionalities or plugins were installed. I added a security certificate. I then exported the website to the main URL and set up a Maintenance page to have the site show offline.
I then started to make the changes and improvement requested but also some technical optimization. I integrated a Donation functionality with online payment. Once the main changes done and the legal requirements for an online presence fulfilled, I sat with the client to go through each page, until we agreed to set the website Live.
The Results
Before the Open Day, the website was Live and donations from visitors started to get recorded. We agree then that I would go on with the Maintenance and Development of the website.
Check out the result: Animal Shelter De Toevlucht